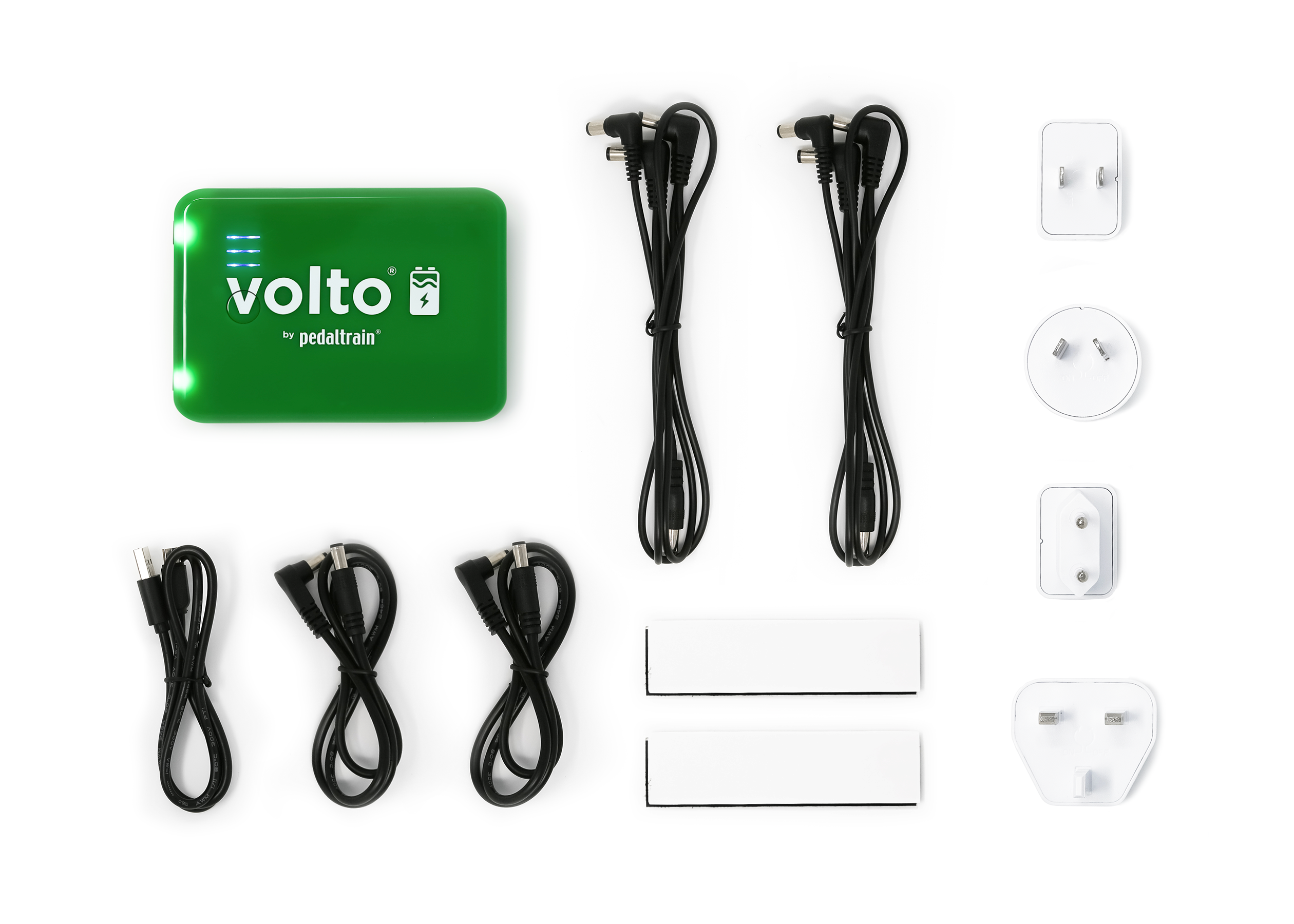 Volto's battery life will vary based on the total current draw of the pedals you are powering. The more pedals you use, the faster the battery will discharge.
Volto provides reliable and long-lasting power for analog pedals, the kind that use traditional 9V batteries. It is NOT intended for high-draw digital pedals (i.e. Strymon, TC Electronic or Line6 multi-effect units...).
General Rule: If it has a place for a 9V battery, Volto will power it.